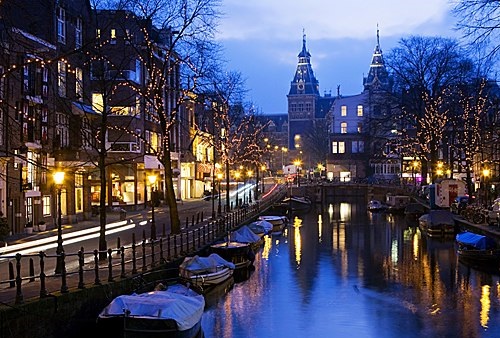 The uninhibited city of Amsterdam offers a diverse variety of entertainment opportunities to tourists looking for a well-rounded vacation. You can immerse yourself in culture, and try all sorts of adventures and end your days by partying till dawn. If you plan to take a vacation to Amsterdam, be sure to make a trip you'll never forget.
As soon as you land in Amsterdam, you see where the city gets its notorious reputation from. The airport offers you some delectable psychedelic chocolates and a chance to marry a questionable stranger in the airport chapel. Hopefully you'll dodge this bullet, and will move on to some more serious fun.
The canals of Amsterdam
These beautiful flowing wonders running through the city are a treasured UNESCO monument and were an important part of the city's defense in the 17th century. This large network of 165 canals is beautiful to behold, and a guided tour is a must to get the full Amsterdam experience under your belt.
Blow carting
This new sport invented in New Zealand takes go-carting to the beach. This 3 wheeled cart has an attached sail that uses the wind to propel you forward with even more feet, and you traverse the sandy beach for a time of your life. Hosted by the company Stag Aboard, this Blow-carting experience takes you to the outskirts of the city and on a 45 minute drive to the beach where you will have the adventure of a lifetime.
De Wallen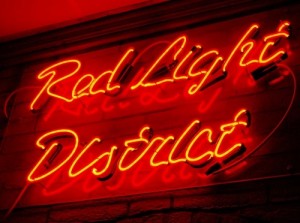 Here's the only time you can enter the taboo red light area of a city and get away with calling it tourism. It is a different kind of daring adventure to pay this area a visit, even if just to kill your curiosity. You will discover that the provocative displays in the red windows are not the only attractions here, but the area is rich is architectural beauty and boasts a few landmarks of its own, such as the Oude Kerk and the Museum Ons' Lieve Heer op Solder. And of course there's the sex industry, with shows are Casa Rossa and Bananenbar which is enjoyed by couples and singles alike. If nothing else, you will have a great story to tell your friends back home.
Amsterdam Dungeon
This chilling experience is more than just a haunted house; it is a walk through the brutal history of the city. It is a different level of haunting when you are aware than this is not just make-belief but these heinous acts and places actually existed. You will be guided through the history of medieval Europe, through the haunted house of an accused witch hanged at the town square or a VOC ship complete with canons and flying limbs. You can also enjoy the bone-chilling Hades on the Reaper roller coaster ride. Not at all for the faint-hearted, the Amsterdam dungeon will surely add adventure to you vacation.
Art and culture
Amsterdam is a pioneer of the fine arts of centuries past and was the home of artists such as Rembrandt. His former residence is now a museum dedicated to his name, the Rembrandthius, and has been restored to look like it did back then giving a chilling experience of walking through history. Another great museum, the Rijksmuseum houses a large variety of historical masterpieces worth seeing.
Anyone visiting Amsterdam cannot wish to call it a complete trip without visiting the Van Gogh Museum, a collection of the Modern Artist's Masterpieces which also curates some temporary exhibits of works my his contemporaries. If you are a lover of art and history, there is no better way to witness it than in Amsterdam.
Xtra Cold Ice Bar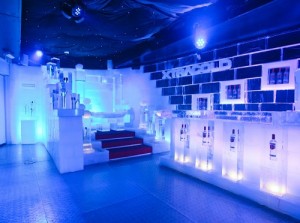 This exciting bar is like parallel universe made of ice. Sit on the ice stools and the ice bar and enjoy an extra chilled beer in ice mugs. The lighting and the fiber-optics ceiling gives the illusion of being outdoors. Enjoy a 4D experience with a 3D movie with polarized glasses while battling the cold blizzard winds and extreme weather conditions. This is a one of a kind experience that only the most toughest adventurers can brave, and will surely make your vacation extra special.
Walking tours
There are also countless walking tours you can take of the city to get to know the various sites and attractions. There are many interesting ones available that cater to special experiences such as the Amsterdam Food by Foot, where you can have the local delicacies and nibble on gouda as you you walk through the city and test various spirits directly from the distillery. You can also try the Amsterdam Beer Tour and the Cycling Amsterdam, both of which speak for themselves and will offer unique experiences of the wildly famous city.
Amsterdam is famous for various reasons, and whichever of these you come here for, these few activities will definitely fulfill all your desires and should definitely be on your must-do list. Make your time in Amsterdam one you will remember for years to come.