Vacation time is finally upon us! For many who love to travel, this period is the highlight of the year. Travelling to a place you have always dreamed of and the excitement you feel when that dream comes true, is unparalleled. Most of you will have your tickets booked, your bags packed and your 'to-do' lists ready for your vacation destination.
A vacation may take a toll on your overall budget, but it's worth it to relieve all the stress that has accumulated over the past 11 months; a welcome break from work and the monotony of everyday life. You don't have to shell out a ton to enjoy a great vacation though; there are quite a few ways to vacation on a budget yet have a fulfilling experience.
Travel off-season
When planning a vacation, we make sure to get the most value for our money. One time-tested way to do this is to book your vacation spot off-season. Not only are the prices deliciously low and lines conveniently short, you can do a lot more in your travel budget as compared to during the season. At many destinations, some restaurants and hotels charge way less than their season rates; the only trade-off is slightly less desirable weather. Would you be willing to make that trade-off for  a fulfilling journey while saving a ton?
Most airports have bookstores you can buy guidebooks from. Plan ahead, use the guidebook to reserve a table at your favorite restaurant, book a room and most importantly plan your expenses throughout the maze of attractions you plan to maneuver. Once you compare your expenses to your previous trip, don't be surprised if you decide to only take off-season trips!
Hunt for bargains
Everyone knows some way or other to stay notified on trending deals to minimize air fare and hotel expenses. I have a friend who is on every possible list for printable coupons and discount codes by subscribing to their websites and following them on Facebook. Be smart in your travel-planning; hunt for the big saves. But don't forget the incidental costs such as a taco from a street corner, souvenirs, and anything that you could've foreseen and prevented; these little bad boys add up to a sizable amount especially on extended trips.
Vacation Rentals
As a solo traveler, renting a house on your vacation is redundant. But if you travel with a group of friends or family, vacation rentals are your best bet. You save big as the per-head cost goes down significantly; the more the merrier! If a three-bedroom and two-bath villa cost $225 per night, that's almost $50 per night if you can find 4 friends to make the trip. You can even choose to cook at home rather than eating out. Marinate the meat and have a good old-fashioned barbecue.
Keep an open mind
Unless you are celebrity who has an image to maintain, change your perspective. Instead of acting like typical tourists who mostly go for the mainstream travel options like hotels and rental cars with their eyes closed, look for innovative alternatives. There are many options just waiting for you to avail. You can home-swap, this here is a growing trend; couch surf or simply renting a home directly from its owner; take trains and public transport like buses and subways to get around the city as long as you have a map, etc. Moving away from mainstream travel options is almost always cheaper.
Explore
A day trip to explore the city and all it has to offer injects the element of travel into the vacation other than the plane ride. More and more people spend time glued to their computer screens and children on their handhelds, rendering a vacation that is full of possibilities, into an uninteresting "staycation".
Staying on topic, a day trip is quite possibly the cheapest way to travel and experience the locality. Choose a place within the city, a park or a landmark and start making memories. To avoid paying an extra day's rent, leave early and return late so you have enough time to see all that you would like to.
Foreign fees on credit cards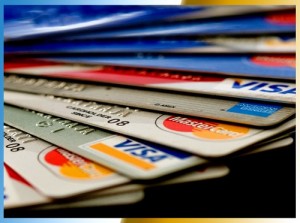 The best mode of payment abroad is via credit card, but the foreign fees on transactions rack up each time, a charge of 2%-3%. The trick is to find a company which offers a no foreign transaction fee on their credit card. This is the best way to spend your money as it protects you against fraud and theft.
So in conclusion, it's not the things with huge price tags that are worrisome, as I'm sure you got yourself the best deal you could find; it's the incidental expenses that pile up, taking a huge chunk out of your budget without you even realizing it as the costs rack up.