Recent market trends provide insight into how the car rental industry is adapting, companies are renting out cars on an hourly basis, down from weekly and daily. People now just pack their bags grab a flight out for the weekend and drive home.
After all, what better way is there to cruise the city in search for the parties than to rent a car? Every vacation demands a trusty companion, be it to explore the city or go out for an adventure. A rented car with some of these extras is your best travel companion; these may very well be your tourist kit when you're out of town.
1. Satellite radio
A lot of rental companies offer satellite radio with the car, and some as a paid add-on. This little addition allows you to listen to any radio station of your choice with a push of a button. Never lose reception or hear that annoying fuzzy sound over the radio. Easily find your favorite road trip music, program the frequencies you listen to often and make memories when on the road.
2. Navigation System add-on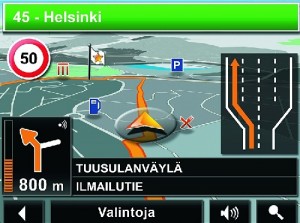 Another must have is the navigation system when out on vacation. If you passed on the tourist guide, then a nav system is all the more necessary. It is quite easy to get lost in a new place, miss a turn here, wrong turn there and you'll end up God know where. It is far much safer and fuel efficient to know where you are going. The best part is that the navigation system comes programmed with directions to all the sights in the city. This way you can schedule your own tours.
3. Additional driver add-on
There is a very interesting feature rental car companies are providing these days, an option to add another driver. Upon selecting this option, you will get another set of keys for your rental car. This is a very useful feature when out as a couple or on a road trip with friends. This offers you the convenience of sharing you driving responsibilities.
4. USB charger
So many gadgets rely on batteries to operate, subsequently a car USB charger kit will prove invaluable juice in this digital age. The worst possible moment is when our phone dies, or when the camera beeps shut when you are just about to take decent picture. This gadget is necessary for any trip, just plug in the USB charger into the cigarette lighter, and charge your gizmo. This little widget is adaptive to the charging frequencies of most commercial devices, making it a one for all charger.
5. Roof rack
Planning a week long camping trip and packed heavily? Don't worry most rental cars provide the option to equip a roof rack. Strap the excess baggage to the roof and you are good to go.
6. Safety vest add-on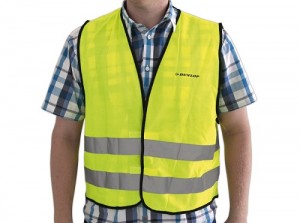 An important addition to this list is a safety vest. These vests are used when getting out of a car on the side of the road. The fluorescent vests have high visibility and are extremely useful when swapping a busted tire in the middle of the night
7. Booster seat add-on
If you are a parent, a booster seat is a must have. Booster seat is a useful add-on to your vehicle that protects your children while in the car. They are very well padded, providing both safety and comfort for little ones.
8. Mini Air Pump
On road trips, cars often end up needing air in their tires. An air pump that operates via cigarette lighter can always come in handy.
Planning a trip is not an easy task, but a master event planner is prepared for all possible contingencies. The add-ons listed above should be on your 'to-do list' as it covers occurrences that might take place on the road.